It's that time of year when thoughts turn from work to rest and time spent with family, friends and those we love. At Aqueous, the hard working team are taking a few days well earned rest but will be back in straight after the Bank Holiday.
For those who might need us here's our opening hours over the holidays;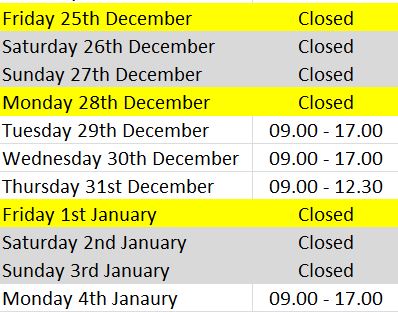 Here's wishing each and every one of you a fabulous Christmas and a happy and prosperous New Year.