Rather than sit and stuff our faces full of Turkey dinner this year the team voted to do a spot of go carting instead.
We visited Team Sport in Warrington and the team tried sneaking in with no one noticing. Fat chance 🙂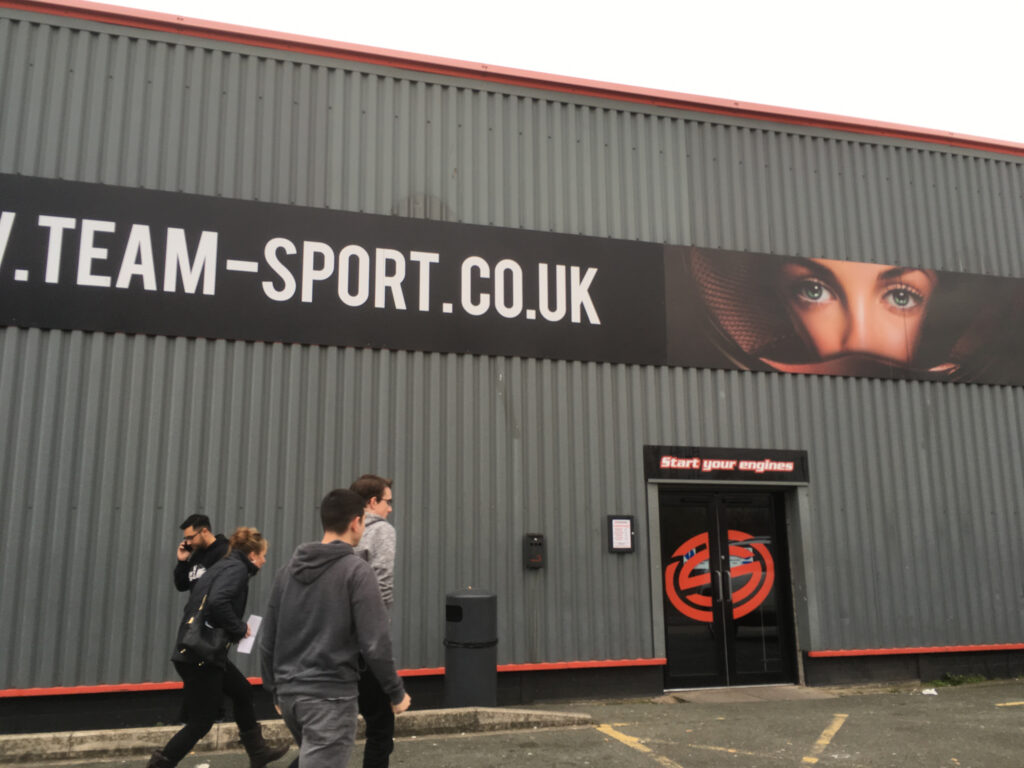 Once inside we all suited up and went fo our safety briefing. Given the way that some of them drive this was probably the most important ten minutes of the day!
After that is was off trackside and being allocated to our cars and after a fuss getting the helmets on it was on with the racing. There are no action shots sadly as all of us were on the track at the same time but we did manage to get just one team line up and here is the motley crew;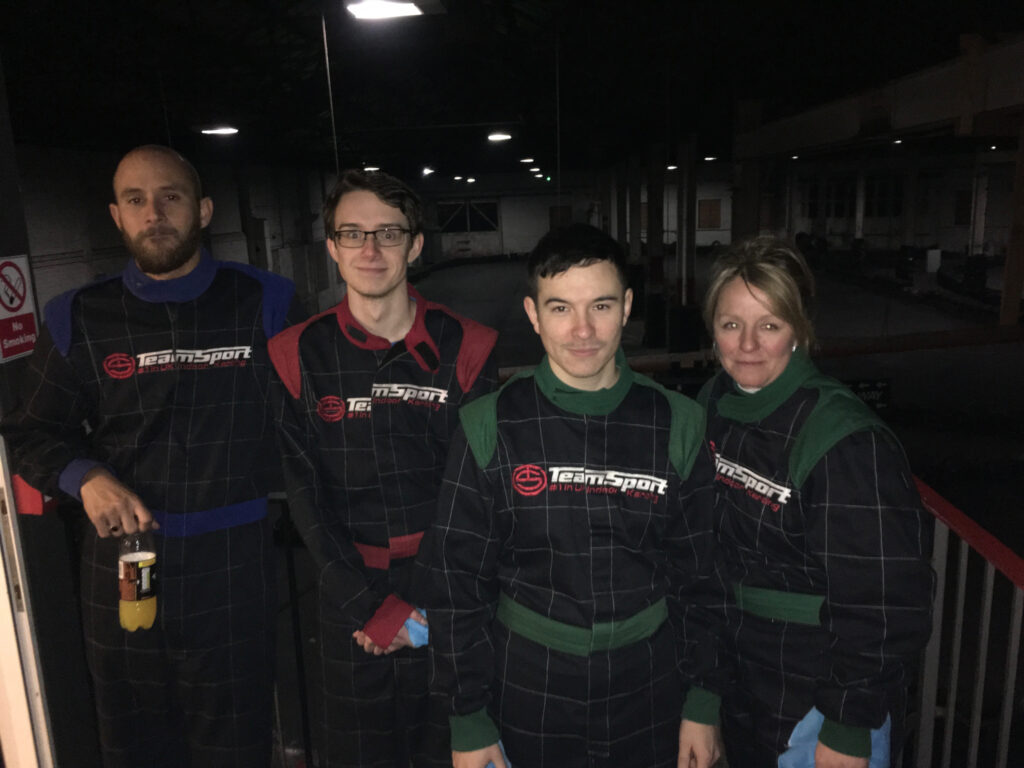 The winner overall was Jamie who was somehow a good two seconds faster than all of us, consistently. Surprise package of the day was Jonathan who, despite not having a full driving licence yet, managed a very creditable third fastest overall.
We had four 15 minute sessions and at the end of it everyone was exhausted and aching. But everyone agreed that it was great fun and something they'd like to do again in the future.
So watch out Jamie, we suspect that some of the others might get a bit of practice in before then and give you a good run for your money!