We've talked recently about 'How not to advertise in a crisis' as far too many people were thinking that it made sense to exploit the weak and vulnerable during the current COVID-19 crisis.
In that article, I wrote "As ever, the advice for advertising in a crisis is to be genuine, don't be alarmist and don't seek to exploit vulnerable people. It will backfire on you."
When I wrote this it was against a backdrop of the larger 'brands' taking to TV and Radio, offering to help people.
Companies like Tesco, Sainsbury and Aldi were spending money explaining how they were helping people. And how there were plenty of stocks of everything and that pricing would remain the same.
At that point, it seemed it was the smaller businesses who naively thought that they could exploit the situation.
That, however, seems to have changed.
Talking to my neighbour yesterday (at a safe distance, naturally) he was telling me that as he now unexpectedly had time on his hands, he was, like many other people in the UK, going to strip and redo his decking.
He had been planning to do it at some time this year but this seemed like the ideal opportunity.
His only issue was that he was planning to use Ronseal Decking Oil and, he casually told me, that B&Q had doubled the price.
It seems that as they are one of the few stores open and offering a click and collect service, they had decided to hike the price on certain items.
I was astonished. Surely that could not be right? One of the best known businesses in the UK resorting to profiteering?
Then a quick check on Google confirmed that he could be correct.
The Google results, typically, also include the price of the 2.5L tins as well as the 5L making it hard to do a straight comparison, but elsewhere, it seems, you can buy this product for £25-£30 for a 2.5L tin and £35-£40 for a 5L tin, but at B&Q it was an eye-watering £48.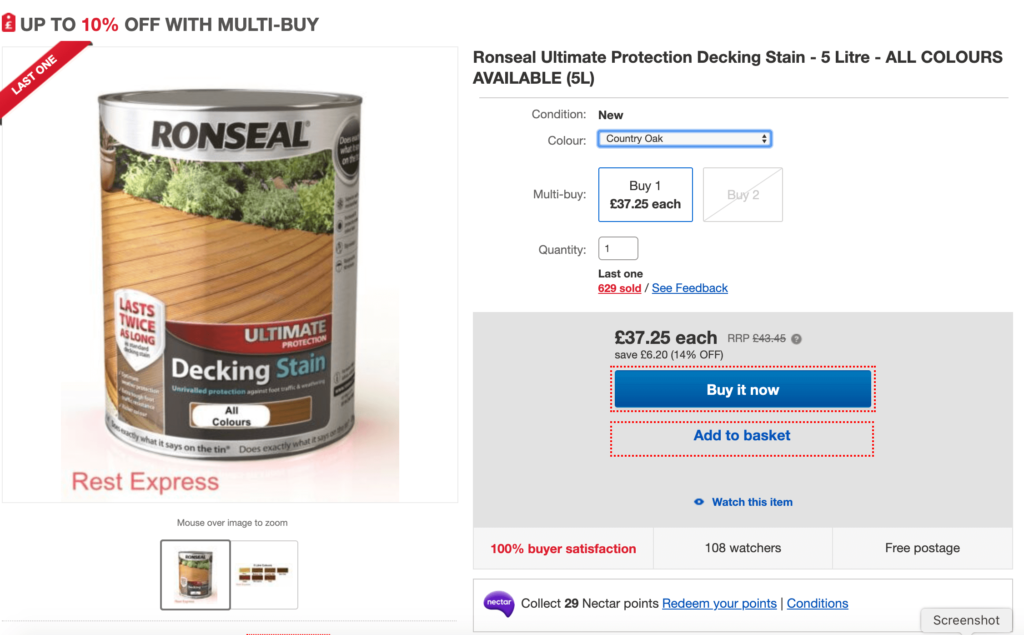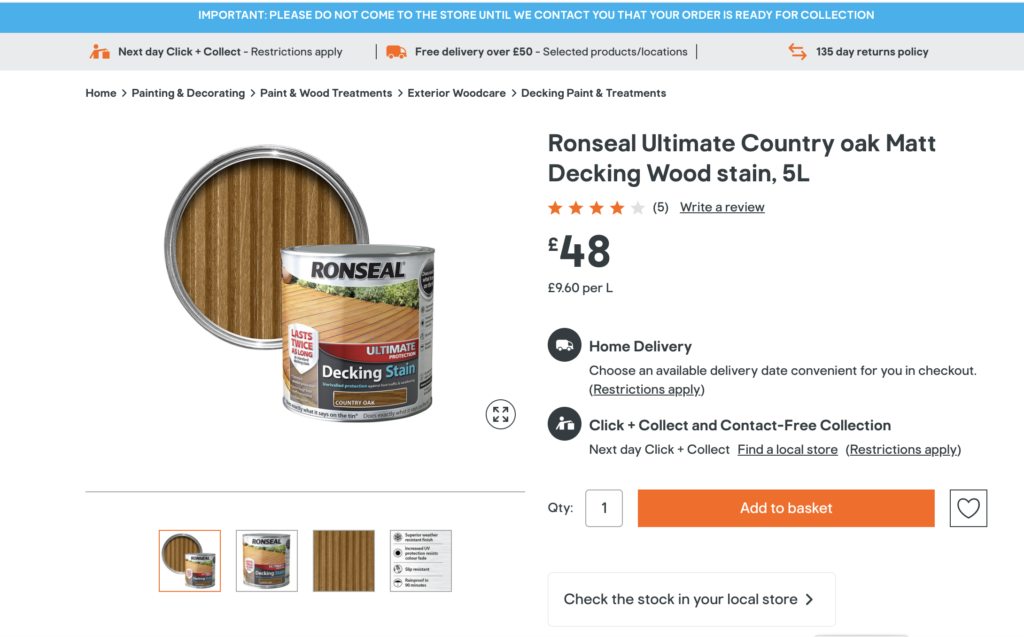 There doesn't appear to be a good reason for this. Typically, with online sales and the available price comparison tools, most of the retailers are priced very similarly.
To the casual observer therefore, this appears to be a disgraceful exploitation of the current situation.
Of course, there are other people selling this product, but none of them can dispatch at the moment due to the lockdown.
If ever there was a time to be helping people, this is it. If ever there was a time to not take advantage of people, this is it.
If ever there was a time to stand up and show your values as a business, this is definitely it.
Something that everyone should factor into pricing at this time, is how the public will react after the crisis.
Another of my friends reported to me that his local chemist had hiked the price of a box of paracetamols during the first week of lockdown to £9.99 a box. The same box was available down the road in another local store for 89p.
His reaction, and that of his neighbours, was that they would no longer use that chemist. They would rather travel a mile in the opposite direction than 200 yards to that shop, just out of principle.
The general public are no mugs. They are you and me and despite losing our freedom to travel, we have not lost our faculties.
We will remember the firms that were there for us during the crisis and we will remember those who behaved appallingly.
Where you sit on that spectrum is up to you, so choose wisely.