Carving out a place at the top of Google and leaving the competition cold
 #1 on Google for 'Ice Sculptures London'. 45% increase in organic traffic within five months.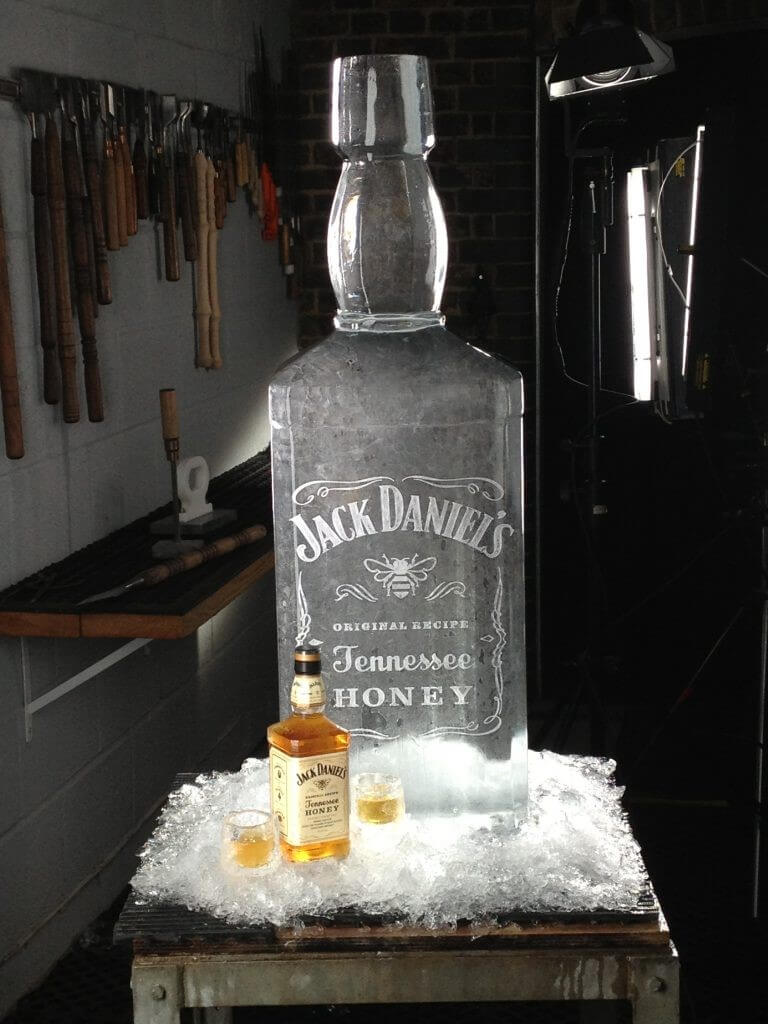 Duncan Hamilton established Hamilton Ice Sculptors as the first professional ice sculpting company in the UK over 40 years ago.
In the early years of the business he single-handedly revived a tradition of ice sculpting which had long died out in Western Europe.
Now, with his son Jamie and a small team of expert sculptors, he is proud to have developed his original ideas into a unique and contemporary artistic style which is recognised all over the world.
They have worked with a wide range of corporate clients from Apple, Microsoft, Nike, Guinness and Jack Daniels through to celebrities such as Elton John, Clint Eastwood, Noel Gallagher and Steven Spielberg.
Their portfolio includes countless media, TV and film contracts, as well as commissions from all over the world including state figures such as The Queen and Vladimir Putin.
The challenge
When we first met with Hamilton Ice Sculptures back in February 2020, they had concerns that some of their immediate competitors were building an online presence that was taking away some of their limelight and industry profile.
On review of their website, we felt that they were selling themselves short, especially given their impressive portfolio and high-profile international and celebrity client list.
Content is king, and they had a lot to shout about!
Our solution
As a starting point, we carried out background research and reviewed analytics to construct a robust content strategy. This included some webpage restructuring and the introduction of new sector themed pages.
Competitor analysis was then carried out to help identify opportunities in the marketplace they could take advantage of.
We made recommendations on better use of video and case studies to improve the website's visual appeal and bring their business to life. This included introducing a visually captivating Jack Daniels commissioned ice carving video centre stage on their home page.
Technical work on the site was then implemented to enhance user experience, increase load speed and improve important Google search priority requirements and specifications.
Once a long-term digital marketing strategy was in place and agreed, we started to upload new content monthly to drive new traffic and increase their Google ranking potential.
As part of our link building strategy, new content was also uploaded to select third party websites and a targeted backlink plan was implemented to enhance domain authority.
A branding audit was also carried out to ensure brand consistency across all platforms. This included Favicon placement on each page. New meta descriptions and heading tags were also rewritten to optimise images along with regular indexing of the sitemap.
All this activity combined has really made a huge difference to their online profile.
Results
In only a short time period (March-July 2020), we have helped Hamilton Ice Sculptures drive a 45% increase in organic traffic to their website.
This is an impressive uplift, given that this period also coincided with the UK's Covid 19 lockdown and the economic challenges that brought with it.
A number of priority Google search terms are already appearing at the top of searches and on page one, where over 90% of search traffic originates. This includes 'Ice Sculptures London' which was one of their specified priority keywords.
Next steps
SEO is a long-term strategy, that if done well, can have a significant impact on driving sales and boosting brand profile.
We will continue to work with Hamilton Ice Sculptures over the coming months to ensure they dominate the specialist but competitive marketplace they are leaders in.
What our customer says:
"Aqueous digital came highly recommended to us and they did not disappoint!
As a group of sculptors our understanding of SEO is limited, but the team at Aqueous managed to make us feel we were in safe hands from the get-go. After explaining our goals they came back to us straight away with an in-depth plan of our options.
As time has gone on, our needs and goals have changed, and they have been nothing but accommodating.
Every member of the team has been an absolute pleasure to work with."
Jack Hackney, Hamilton Ice Sculptors