Open and shut case for legal firm's Google optimisation
1614% increase in website user sessions since 2014. 340% increase in page views in 2020. 65 high-value position #1 search terms ranking on Google.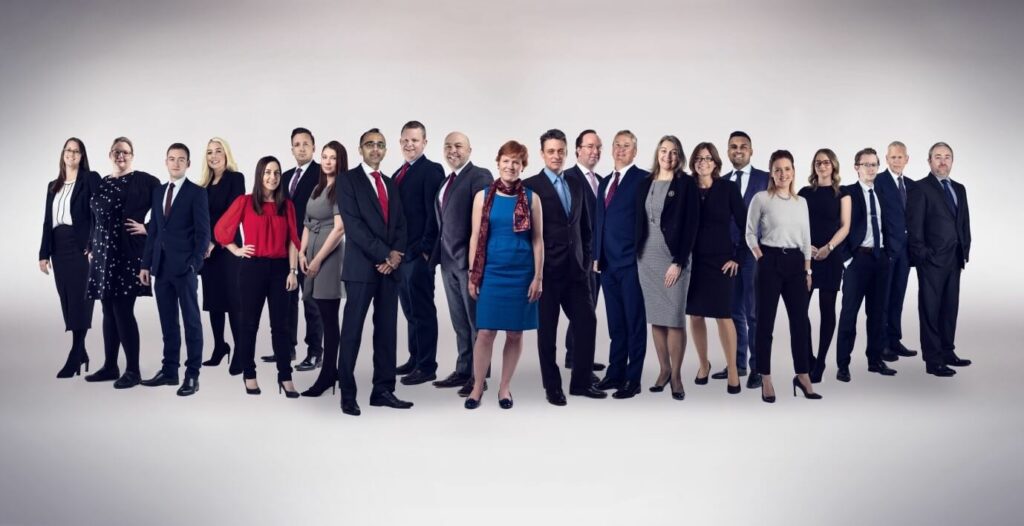 Wilson Browne are an award-winning solicitors' firm. They offer a complete range of legal solutions for both individuals and businesses. They pride themselves on their friendly-down to-earth approach to providing specialist legal advice, transparent pricing, and great customer service.
Serving the whole East Midlands region, they have offices in Northampton, Kettering, Corby, Higham Ferrers, Wellingborough, and Leicester.
The challenge
When you need legal help, you need a firm that will fight your corner, but there are many other solicitors claiming to offer similar services.
Wilson Browne operate in a very competitive marketplace, saturated with many smaller firms offering niche services. Except for criminal law, they offer a full comprehensive package of legal services, in contrast to many of their competitors.
As one of our longest serving customers, we first started working with the firm back in 2014.
Up until that point, they had been using several other digital marketing agencies to help manage their PPC and SEO but had been very disappointed with the levels of service, cost and the lack of tangible results they were seeing.
What's more, a company rebrand and change in domain name had inflicted significant damage to their Google rankings, and in some cases, they were no longer appearing in basic business critical keyword searches. This was an adverse high-risk situation for the business as a whole and one they needed to find a solution to, before it affected their bottom line.
A strong digital marketing strategy was required to help them get rapidly back on track, cut through competitor background noise, and allow them to dominate Google search.
The solution
After carrying out background research into the marketplace and an analysis of their website performance and search rankings, Aqueous recommended a robust digital marketing plan that incorporated link building, content strategy and website technical enhancements.
Local SEO formed an integral part of our recommended plan. In general, this approach helps to improve search results within specific targeted priority towns and key local geographic areas.
Put simply, a Kettering resident looking for legal services in their area, is more likely to search for 'Solicitors near Kettering' rather than 'Solicitors in the east midlands' for example. Our strategy was designed to yield the best results for each specified local area Wilson Browne was looking to target.
Results
Within a few months of implementing our recommended plan back in 2014, the firm started to see a significant return to form through Google search, which has continued to grow and improve ever since.
Aqueous has continued to support Wilson Browne with search engine marketing and keeping their website content fresh, relevant and up-to-date. The results speak for themselves:
In the spring of 2014, they were averaging around 10,000 page views per month. Now in 2020 they are hitting around 44,000 page views a month, a 340% increase.
Over the past year alone we've helped double clicks per day from 300 to 600 and search impressions from 10,000 to 24,000.
In 2014 they were experiencing approximately 1,400 user sessions per month as a direct result of organic traffic. In the past month (August 2020) they have had 24,000, an increase of 1614%.
Overall monthly active users have also significantly increased from 3000 in 2014 to 20,000+ in 2020.
Wilson Browne now rank on Google for over 1000 search terms, with 65 high value searches in position 1.
What our customer says:
We started our SEO journey following a re-brand in 2013/2014 which also necessitated a new domain. Predictably our online presence took a big hit and it was important that we regained traction as quickly as possible both from a commercial perspective and to reassure internal stakeholders: we had effectively fallen off the proverbial cliff.
Having spoken to a number of potential suppliers and had some previous dealings with others, I was wary of over-optimistic promises many of which involved questionable practices that were overtly 'black hat'. It was hugely disappointing to see the questionable tactics used by some providers and the lack of transparency on offer: that was until I spoke to Jonathan who was professional, reassuring and above all, very clear that this was 'a long game' and that there were no shortcuts.
Jonathan and the team at Aqueous are central to our strategy. He helped me immensely by not only putting a robust strategy in place but by helping to communicate that strategy to stakeholders who were largely uninformed on digital matters; and to allay their concerns.
The fact that we have been with Aqueous through a 6-year journey that has seen us gain multiple awards nationally and regionally, is testament to the quality of what they deliver. We have seen turnover grow year-on-year; have gained numerous new clients both B2B and B2C and our online presence is central to this growth.
Wayne Jenkins
Business Development & Marketing Director
Wilson Browne Solicitors