A few weeks ago, the Aqueous team had a well-earned afternoon out of the office for one of our regular team building activities! After weeks of intense voting, we chose the Lock Down Escape Exit Games in Warrington to have an afternoon of problem solving and most importantly, team work!
Before we put our brains to the test, the team enjoyed lunch together, where Jonathan and Emma thought it would be the perfect opportunity to give some special recognition for some members of our incredible team.
Starting with our Commercial Director Harvey Lawrence who has worked tirelessly with us for 5 years, we certainly would not be where we are without him!
We also wanted to recognise 4 years of hard work from Mandy Clarke, our HR Operations Manager who after studying for her HR CIPD qualification last year has knocked us all into shape!
And last but certainly not least, we recognised 2 years of determination and dedication from Ryan Jackson who within a short time has quickly worked his way up to Team Leader!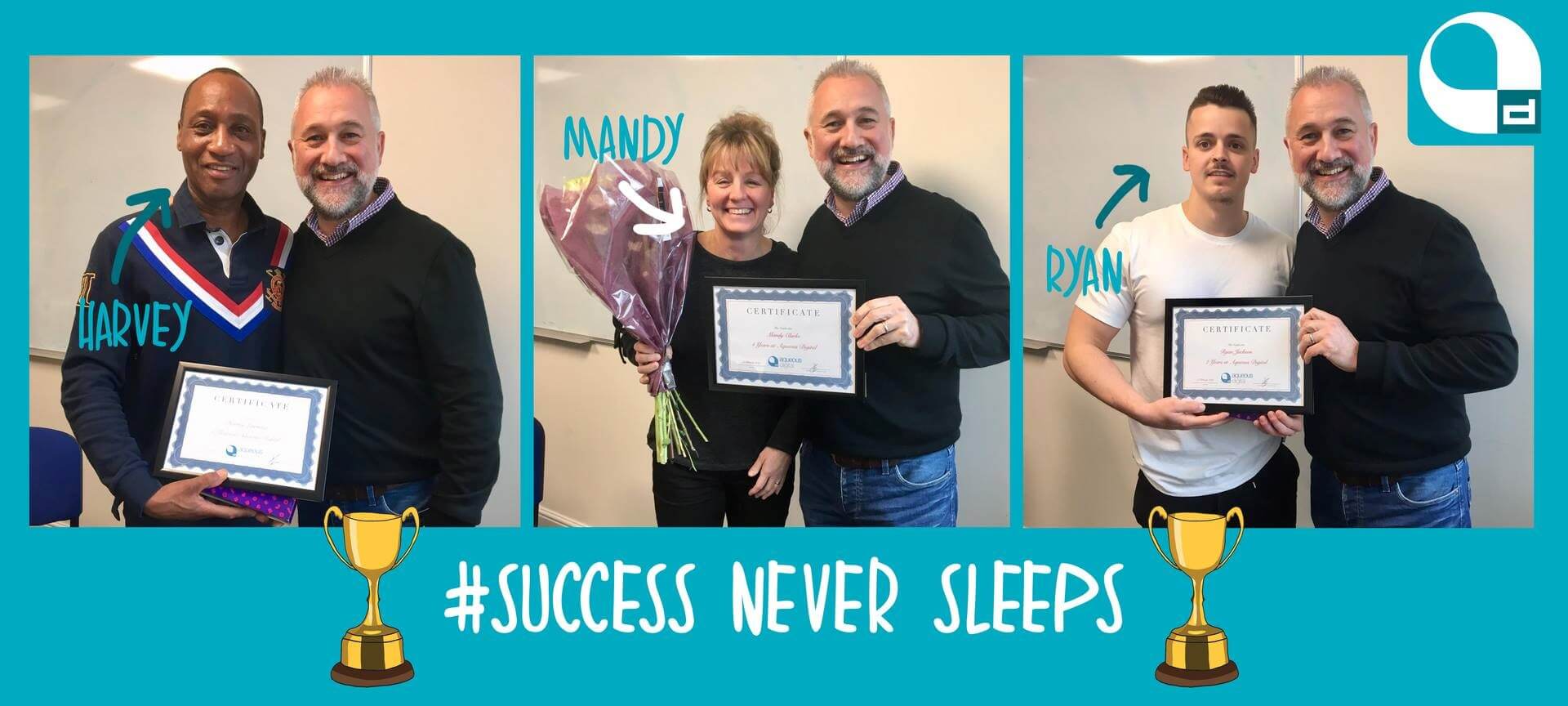 After our lunch and mini-awards ceremony, our fifteen-strong team travelled to the escape room where they were split into three teams of five and locked in separate rooms based on different horror and thriller movies, to solve a list of puzzles, riddles and brain teasers.
They were put against the clock to retrieve the keys and free themselves in just one hour! But it wasn't just the three teams against the clock, they were also against each other to see who could escape in the quickest time and prove who was the strongest team!
After an hour of puzzles, code-breaking and a little bit of fear (for one or two members of the team), all three groups were able to earn their freedom and escape, with only one team failing to escape within the hour provided!
But the team who took on The Asylum were victorious, comprising of Jonathan, Mandy, Harvey, Jo and Devon! They managed to escape with two minutes to spare, all testament to their team work and quick thinking!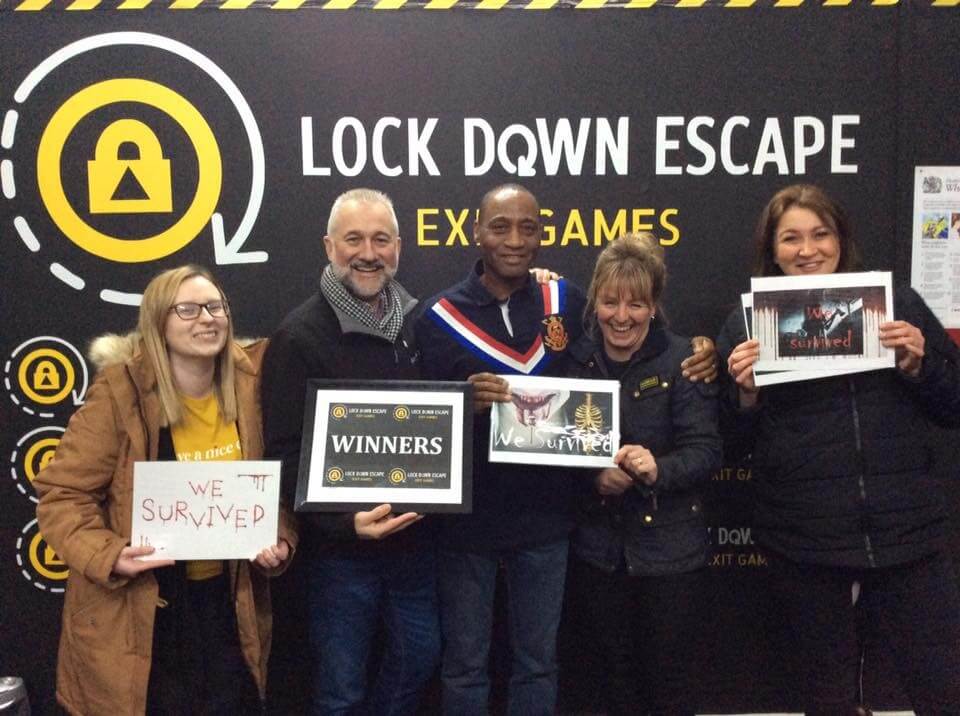 We would like to thank everyone at Lock Down Escape Exit Games for having us and for putting the whole team to the test. It was a great day out and the perfect team building activity for all colleagues!