No one likes a crisis.
The definition of a crisis is "any event that is going (or is expected) to lead to an unstable and dangerous situation affecting an individual, group, community, or whole society."
And the trouble with the current COVID-19 crisis is that it is definitely an unstable environment.
Stock markets crashing around the world, businesses being forced to close and countries enforcing lockdown means that there is a lot of fear and uncertainty about.
Crucially, it's the uncertainty that undermines people more than anything.
Take the stock market for example. The entire market is built on confidence. Confidence that a business will be successful, that it will make a profit and pay a dividend.
Anything that shakes that confidence, shakes the market.
So, when the global environment is unstable, what could and should you do as a business to ensure your survival?
Be Clear in your Communications
People are looking for reassurance. It's your job to give it to them.
It doesn't matter if you are a plumber, builder, solicitor, accountant or any other trade; you have a responsibility to communicate clearly with your customers.
Many of them are seeing events unfold and wondering what the future looks like. You can help them with this.
Reassurance is key. No matter how apocalyptic the headlines get, when this blows over we will still need plumbers, builders, solicitors, accountants et al. In fact we may need many of these professions more than ever.
So, talk to your customers. And do it more frequently.
Do it via the channels that people will expect. For some, that means social media. For others, it will be email. For many, it means actually talking to them.
Pick up the phone. Skype or FaceTime. Speak to people. You'll be astonished at how much goodwill this will generate.
Even if we are forced into social distancing, you can still meet and communicate with them.
Support your customers in a Crisis
Your customers are the one thing that keeps your business going. They are the most precious asset your business has.
And once this crisis has passed, they are the only reason that your business will survive and thrive.
Your customers, if you are B2B, are all having a difficult time so anything you can do to help them will help them and strengthen your relationship.
Sure, not every customer will see it this way. Some will take advantage of you. But the majority will not. The majority will appreciate your help, your concern and that you care about them and their business.
Remember, business people are still people. They feel and think the same as everyone else.
If your market is predominantly B2C then some of your customers will be isolated at home. Some will be worried about their livelihoods and many will be fearful for the future.
Now is the time to stand up and talk to them. Show them your brand values. Show them that you care. Show them that they mean more to you than the last item they purchased.
Invest now in your communications and the rewards will come down the line.
Don't be Mercenary
There have been examples in recent days of firms trying to take advantage of the current situation to push their products and services.
We received one from an IT supplier suggesting that now was the time we could buy into their cloud service, so all our team could work remotely.
The principle is fine, but the call to action was based around COVID-19 and that's just wrong. Needless to say, we won't be dealing with them.
The Advertising Standards Authority (ASA) has received complaints about firms advertising products claiming to provide prevention or cure for COVID-19. All the complaints were upheld.
They have also taken a dim view on anyone claiming that Alternative and Complementary therapies can 'treat' COVID-19, or that foodstuffs or supplements can help prevent infection.
They have also been extremely vocal about the issue of selling on fear.
In their recent news bulletins, they stated "No ad should exploit an audience's fear in order to mislead them into buying a product," adding "Marketers should also avoid exaggerating potential risks caused by not buying their products, especially if targeting vulnerable consumers."
They sum it up nicely with this paragraph, stating;
"Think very carefully before you make any direct or implied claims about coronavirus or COVID-19 in your advertising – all ads must be prepared with a sense of responsibility to consumers and to society and the ASA is unlikely to have any patience for marketers seeking to unfairly exploit the outbreak to sell products or services or otherwise make claims that would be considered socially irresponsible."
The bottom line is that it is your responsibility to ensure that all advertising and marketing you do is accurate and truthful.
And at a time like this, brands who step up to help people will be the ones that come out of the crisis with their reputations enhanced.
Plan for the future
No matter what people are currently saying, we will emerge from the other side of the current crisis.
When that will happen, no one knows. How deep the impact on the economy, again it's impossible to tell.
What we do know however is that following a crisis, things bounce back and normally quite quickly.
We have grown accustomed to a certain way of life and I doubt people will surrender it easily.
And we will still need all the things we needed before the crisis started. People to do things for us that we cannot do ourselves, like fix the plumbing and service the car. So business will bounce back.
The key question, is where will your business be when that happens?
The answer lies, I expect, in history.
You see we've been here before though not exactly in this form. But we've been through crises before and we know what happens and how to emerge from them.
A rather interesting paper at the International Conference on Eurasian Economies 2014, from Asst. Prof. Dr. Aysen Akyuz and Asst. Prof. Dr. Mustafa Ercilasun looked at Advertising during a recession and helpfully summarised work from the previous 20 years on this subject.
They found that when companies begin to cut back on advertising during an economic downturn, they become less visible to the public. No surprise there.
But what also happens is that when the economy returns, they remain invisible. Brands that spend money on advertising and marketing are more likely to emerge both quicker and stronger from an economic downturn.
What should my marketing strategy be in a crisis?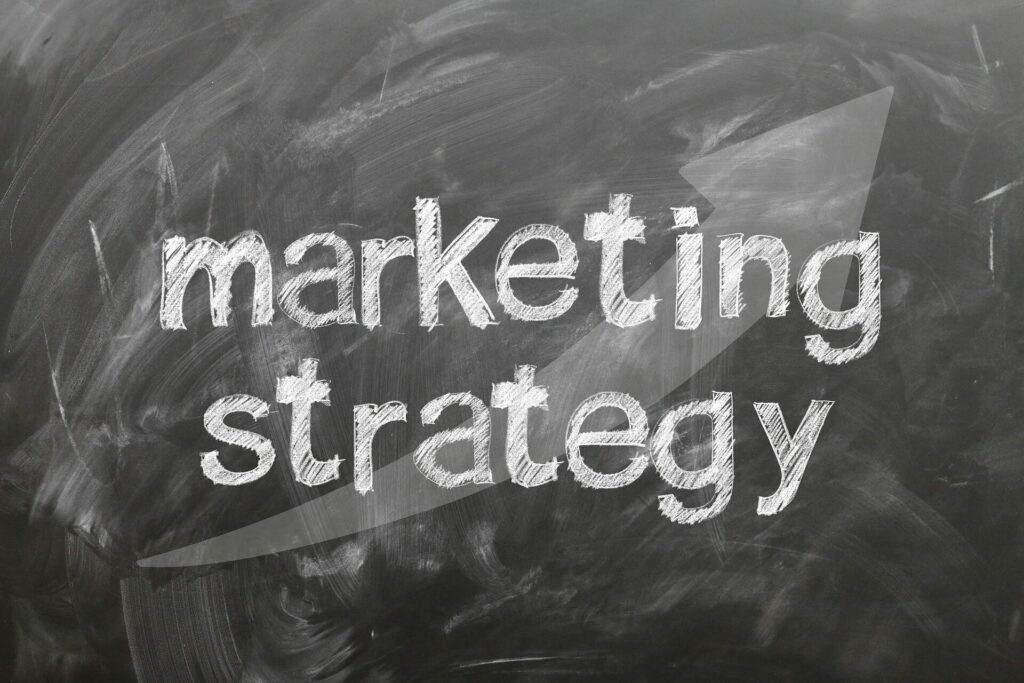 So, if we know that you should spend in a downturn, what exactly should you spend money on?
The answer you get will try much depend on who you ask. Everyone will have an opinion. Cut through the various vested interests however and at the heart, you will find the answers.
Ideally, we'd all like to be advertising on TV and Radio as well as other traditional 'above the line' media because we know that keeping yourself visible to your customers is the best way to boost your brand.
But most businesses don't advertise on TV and Radio in good times, so they are unlikely to start now.
The principle of keeping visibility though is good, so how can you, on a limited budget, achieve that?
The first thing is to think like your customers. Where will they be looking and what will they be looking for?
The answer is they will be looking online and they are looking for answers.
Of course, they will look online as it's now the default way of finding information. Like most people in the UK, they will Google it.
People are currently asking Google thousands of queries every day that it has never seen before and as Google has at its heart a mission to provide answers to anything we ask, it needs to have websites with answers on them.
Make your website that destination.
If you can answer a question about how your product or service operates, helps, varies or supports in a crisis, write about it. Or let us do it for you.
Let's be visible and upfront in trying to help people looking for answers.
Then, share it via email. Most of your customers have an email address and you may even have one or more mailing lists. Now is the time to use them. Leverage the value of the content you have written by emailing customers an excerpt and a link to that content. I'm doing exactly that with this article to all our customers.
Share it on social media. Use the same principle as the email, in fact, use the same content as the email, and share it.
Now is not the time to keep information ring-fenced or behind paywalls. People are consuming more information than ever so create it, share it and let's help people.
In the presentation we mentioned above, the two Assistant Professors pulled out this piece of information from a previous study;
"Customers, during recession, search for information about a product/service instead of commercial. To gain the trust of the customers, companies should give them the right message with clear information including motives as durability, overall quality and safety (Hruzova, 2009, p: 12; Shrager, 1991)."
The key bit is this is "instead of commercial"
If business is hard at the moment, the toughest thing to ask any business owner is not to try and sell their products and services. It feels unnatural to advertise without the aim of getting additional business through the doors.
But if there is ever a time to not sell your products or services, that time is during a crisis.
People want help, trust and reassurance. It's your time to shine and to demonstrate your brand values.
And when they can, they will buy your products and services without question. Because they will remember who stood with them, who helped and supported, in their hour of need.
So far, in the UK, we've seen some excellent responses from business, including a very shrewd move by Guinness who have pledged £1,000,000 to support bartenders across Britain.
Currently circulating on social media, the reaction to this has been overwhelmingly supportive. Pubs may be temporarily out of bounds for many people but Guinness appreciates the long game.
Crises may come and crises may go. They know that people will still want to drink, whatever the circumstances.
So think about the type of message your business needs to send to your customers. What questions will they be asking?
Because the work you do now is the investment you can make in the future of your business.